Vinyl Tile
If you're looking for a polished and appealing look for your floors without breaking the bank, consider Luxury Vinyl Flooring Tile (LVT) or Luxury Vinyl Plank (LVP) installed by Elite Home Improvements Group, LLC.
Vinyl Tile:
Luxury Vinyl Tile (LVT) is a type of hard flooring that can be made to replicate stone, wood, or ceramic. It is most commonly confused with laminate wood floors however; due to different processes the two types of flooring are very different. Luxury Vinyl Tile is made up of several layers and is rarely affected by excessive moisture, fade resistant, and resistant to dents, as well. LVT can mimic the look of natural wood or stone, and with precision printing technology, vinyl tile can even replicate the texture and depth of these natural looks.
Benefits of Luxury Vinyl Tile:

Price:
As stated, it can be made to look like wood or stone at a fraction of the cost. It is known as one of the most cost-effective flooring options and can still give you that beautiful hardwood or tile floor look.
Maintenance:
It very easy to maintain. Vinyl Tile is not only easy to install, but it is easy to clean. Most vinyl tiles are made with waterproof construction and are both indentation and fade resistant from Florida's weathering. Your Elite Home Improvements Group, LLC tile installation will be durable, adaptable, and long-lasting.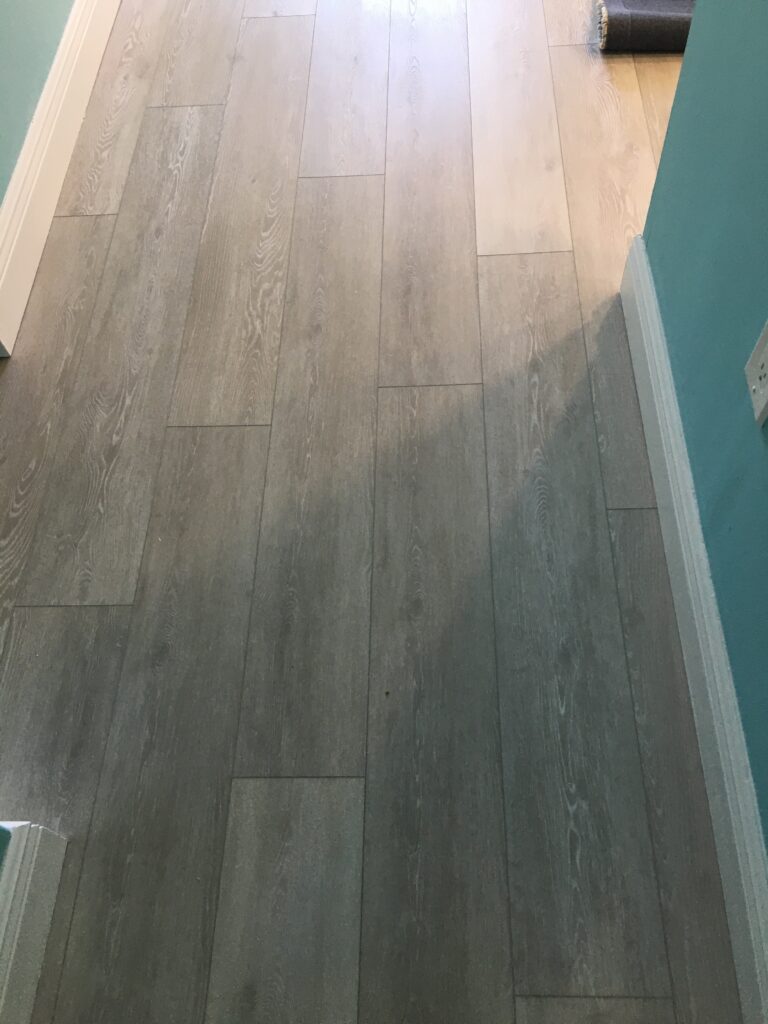 Design Options:
Luxury Vinyl Tile is a great flooring option that is versatile, sustainable, and economical. We offer many different types of flooring for residential and commercial flooring needs, and our team of professionals is dedicated to providing the highest quality products and service(s).
Elite Home Improvement Group, LLC remodels your home. From kitchens to bathrooms, upgrading to quartz or granite, to organizing closets and garages, to renovating entire homes, we are your local home improvement company. Our residential and commercial clients are throughout the Treasure Coast Area: Port Saint Lucie, Fort Pierce, Vero Beach, Stuart, Palm City, Jensen Beach, Hobe Sound, Jupiter.